Shipping & Returns | OnePlus-Shop.nl
All orders from EUR 35,- placed on working days before 17:00, will be shipped FREE of shipping costs the same day. Up to 35 euros you only pay 3.95 euros shipping costs within The Netherlands. Shipping to Belgium and Germany is 6,95 euros and free from 35,- euros order value.
The Netherlands
Does your order go to an address in the Netherlands? Then you have it at home the next day. You will always receive a track & trace from us so that you can see exactly when you can expect your order. Most shipments are delivered in the mailbox and larger packages are delivered by parcel post. 
Belgium
To Belgium you can expect most orders at home the next day. We work closely with PostNL and Bpost and they ensure that your order to Belgium is often already delivered the next day. Sometimes it can take a day longer. 
Germany
All shipments to Germany are sent with DPD parcel service. Your order in Germany will arrive in 1 to 3 working days.

Pay attention!
If you enter an incorrect address yourself and we get your order back and then send it again, we will charge processing and shipping costs of 7.50 euros including VAT. These are our extra costs to deliver your order. You are therefore always responsible for correctly entering your address details.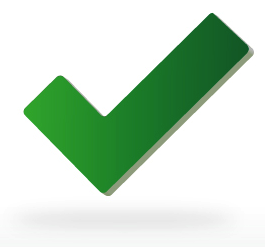 You can send a return within 30 days after receipt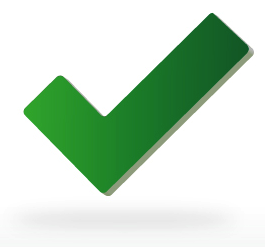 Refund within 14 days after processing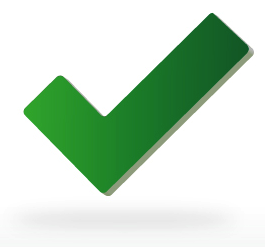 Customer friendly and fair return policy


When can I return an item?
Consumer purchasing law supports the following statement:
- You must submit the original invoice.
- Packaging must be carefully opened so that it is not damaged unnecessarily.
- The product must be complete, undamaged and unused (headphones cannot be returned for hygienic reasons).
- Returns must always be in the original packaging. This is laid down by law, the customer must carefully open the package.
How do I return a product?
Make sure the envelope / package is stamped sufficiently and make sure it is clear who the sender is. Add the packing note / invoice if necessary. Pack the product so that we receive it in good condition.
You are responsible for ensuring that we receive your return in good order. If you want to be sure that we will get your order back then you can also choose to send it as a (letterbox) package so that your return can always be traced via the track & trace code that you receive from the carrier.
The costs for returning a product are for own account, unless this is explicitly stated otherwise or the shipment has been agreed in advance.
Can I also exchange an order?
You can of course exchange a product. You return your original order after which you receive the purchase amount back on receipt. You order the product you want to exchange directly in our store, we will consider it as a new order. Of course you can also wait to place the new order until you have received the purchase amount.
How soon will I receive my money back?
We strive to refund the payment as soon as possible. As a rule, you will receive the amount within 14 days after receiving your return, back to the account with which the payment was made.
Where do I send my return?
ElevenOFive Online
Industriekade 18G
2172HV Sassenheim
The Netherlands
Always use the return form with your return. You can download this via the button below, print it and complete it as completely as possible. Add this to your return in order to realize the fastest possible handling.
Don't have a printer at your disposal? Then you can also transfer the form to a letter or piece of paper. Always state your name, order number (eg ORD12345), the reason why you return the product and what action you want from us (Credit amount, Billink / Klarna Cancel payment afterwards or exchange for another product).