Nillkin Soulmate
OnePlus

Wireless In-Ear Earbud Red

Nillkin does it; Deliver wireless in ear headphones in '' OnePlus red '' with (very) good sound, 15 hours of playtime and Bluetooth 5.0 for maximum connectivity. Extra caps and charging cable are included!

Quality
What will stand out on arrival is the sleek packaging of the Nillkin Soulmate earbuds. To be honest, we don't think the name is what we chose, but it does not detract from the quality. On the contrary, the quality is pretty good, and by pretty good we actually mean tight in all ranges. The high is quiet, mid is well balanced, vocals come out well and the low is not too low. So they are not bass rammers but just a nicely balanced (almost musical) set of earbuds.

In addition to sound quality, the build quality is more than just fine. The earbuds themselves are made of aluminum and the cables of red silicone. The housing of the controls and the battery are made of plastic. The cable that rests in the neck does not irritate, stays in place and feels very sturdy while you barely feel it in your neck.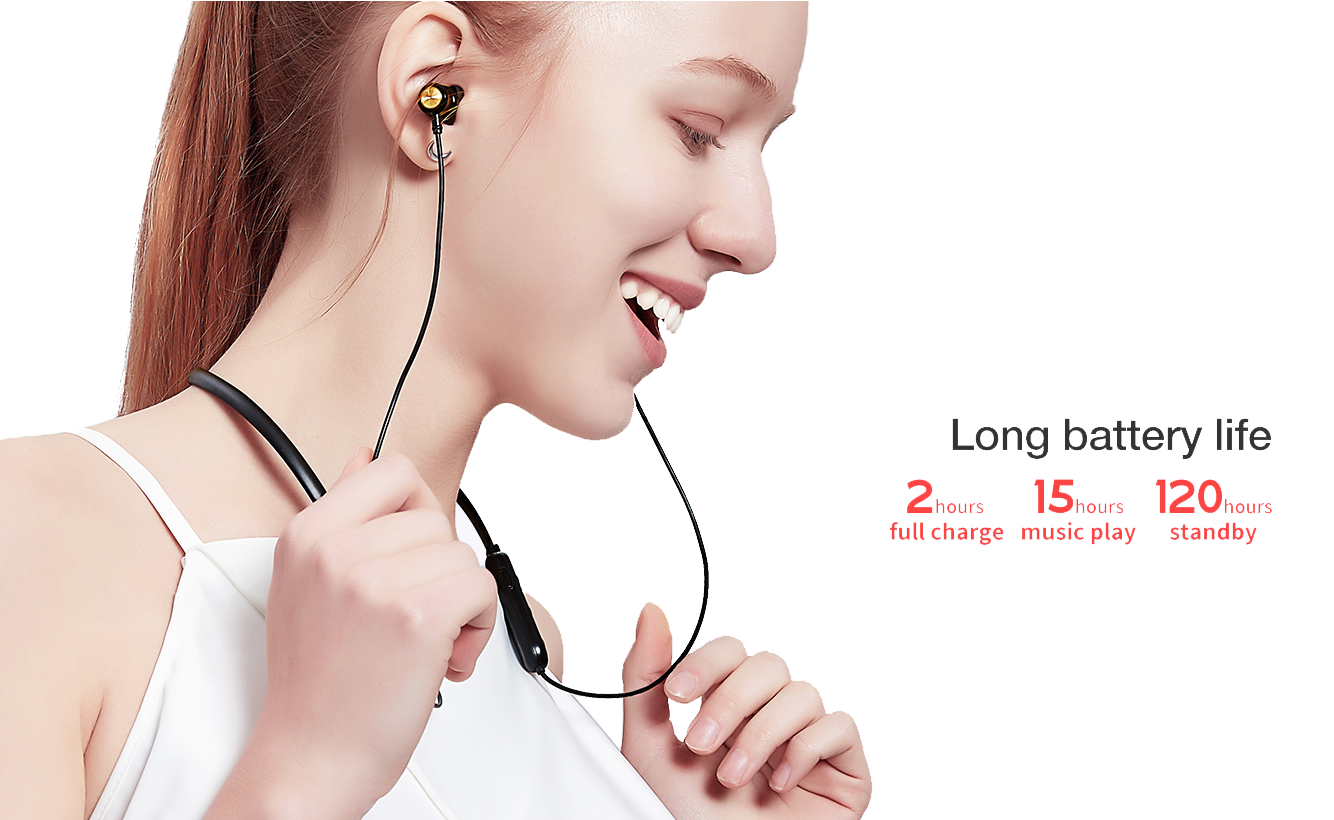 Key features
A number of things are important when looking for wireless earbuds. For example, these Nillkin Soulmate earbuds have 15 hours of listening pleasure on board, you charge them in just 2 hours (unfortunately with micro USB), they are splash-proof IPX4 rated, there is a remote control built in, you can call with them and they are fully compatible with Android and iOS. Oh yes, a handy feature is that when you take them off and put the backs magnetically against each other, the earbuds themselves go out and hang like a necklace around your neck.