KEF LSX
OnePlus

Wireless WiFi Stereo System Black

The convenience and connectivity of wireless. The emotion and detail of real stereo in high resolution. All this from a compact system that fits almost anywhere. LSX is the speaker system for the way we listen to music today.
Musical performance
With two separately placed speakers, you experience music as a precise 3D sound image, with all the sense of presence that a single system lacks. It is the difference between hearing music and actually feeling it.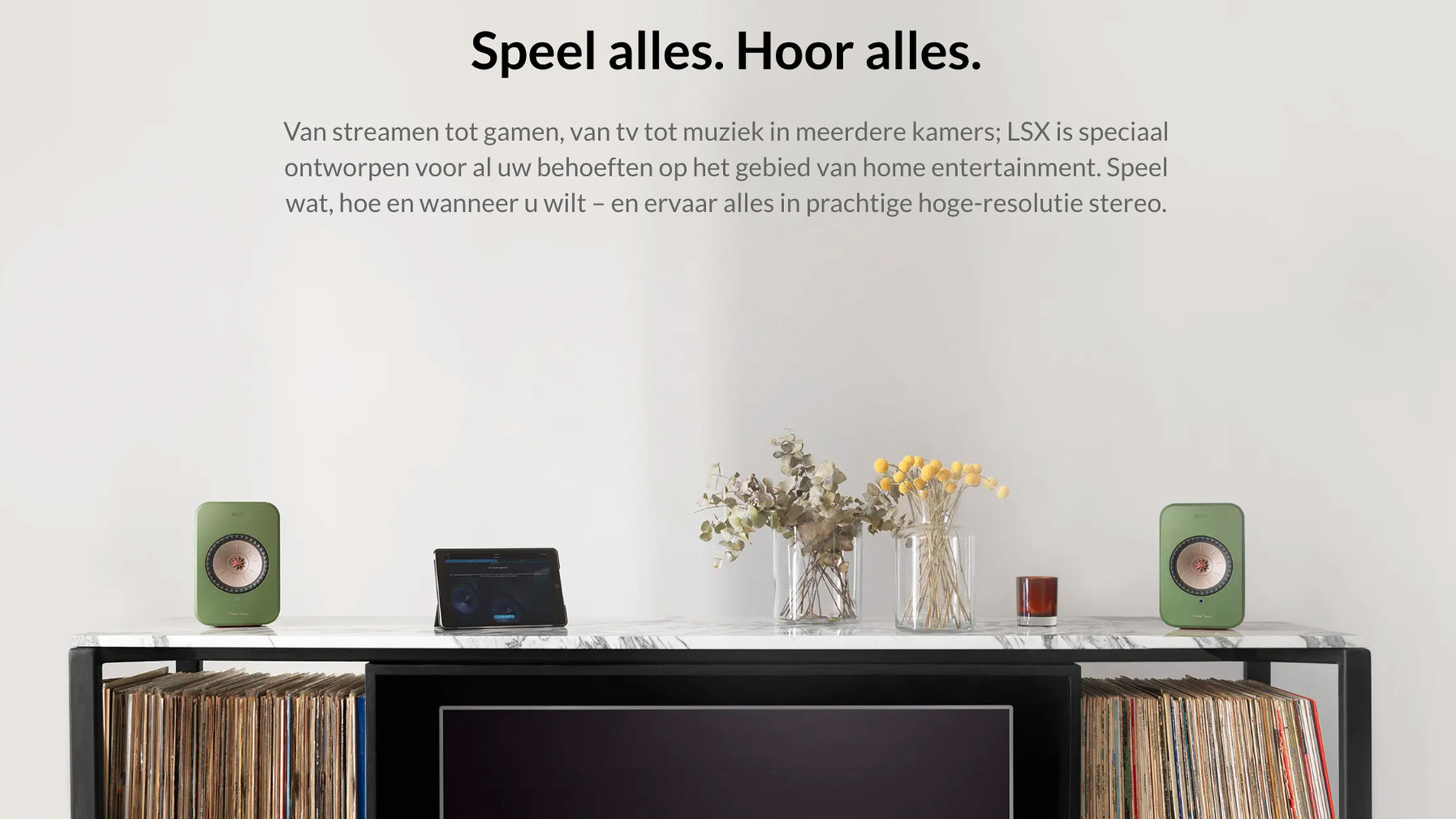 Spotify connect, Tidal, and much more!
Including Spotify Connect and Tidal. So you have all your favorite music within reach. Stream music from the cloud, or completely wireless via DLNA from a NAS drive or computer in a resolution of 48kHz / 24bit (or 96kHz / 24bit via optionally wired connection). Or just use Bluetooth.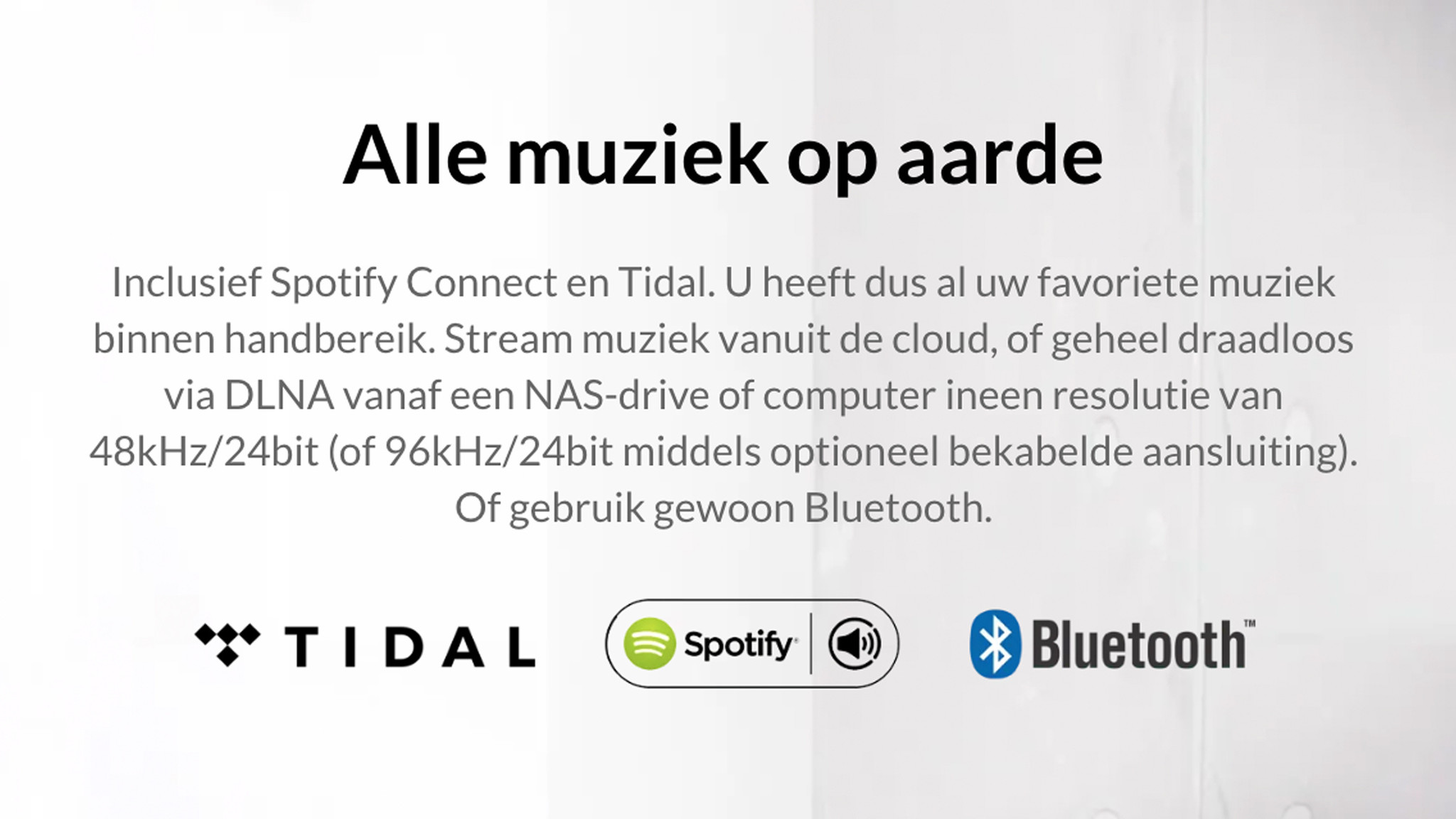 Always up to date
With LSX nothing comes between you and the music. Connection to WiFi is quickly arranged with the KEF Control app. This app keeps track of all the latest firmware. Your speakers are therefore future-proof and always up-to-date.
Stereo HiFi
LSX has advanced acoustic design features from KEF that are normally reserved for much larger hi-fi speakers. Prepare for breathtaking sonic realism and high accuracy.
Uni-Q driver set-up
LSX is equipped with KEF's groundbreaking Uni-Q driver array. Placing the tweeter in the middle of the mid-range and bass cone greatly improves the stereo image. The music sounds clear, detailed and lifelike, with a wider listening area.
Contoured baffle. Music in its purest form.
Optimized through finite element analysis, LSX's contoured baffle provides a better sound dispersion. Sound waves move outside and are not reflected by the housing. The result is a purer sound with less color through the housing.
Digital Sound Processing, compact in size, big sound
LSX is equipped with KEF's Music Integrity EngineTM. This is a customized digital signal processing which makes the speakers deliver clear and less distorted bass. This way you can fill your room with a rich and full sound.
Enjoy cable-less
You do not need a cable to connect the two speakers, nor do you need a separate amplifier or other equipment. You can place the speakers where you want. Say goodbye to obscurity, without compromising on sound quality.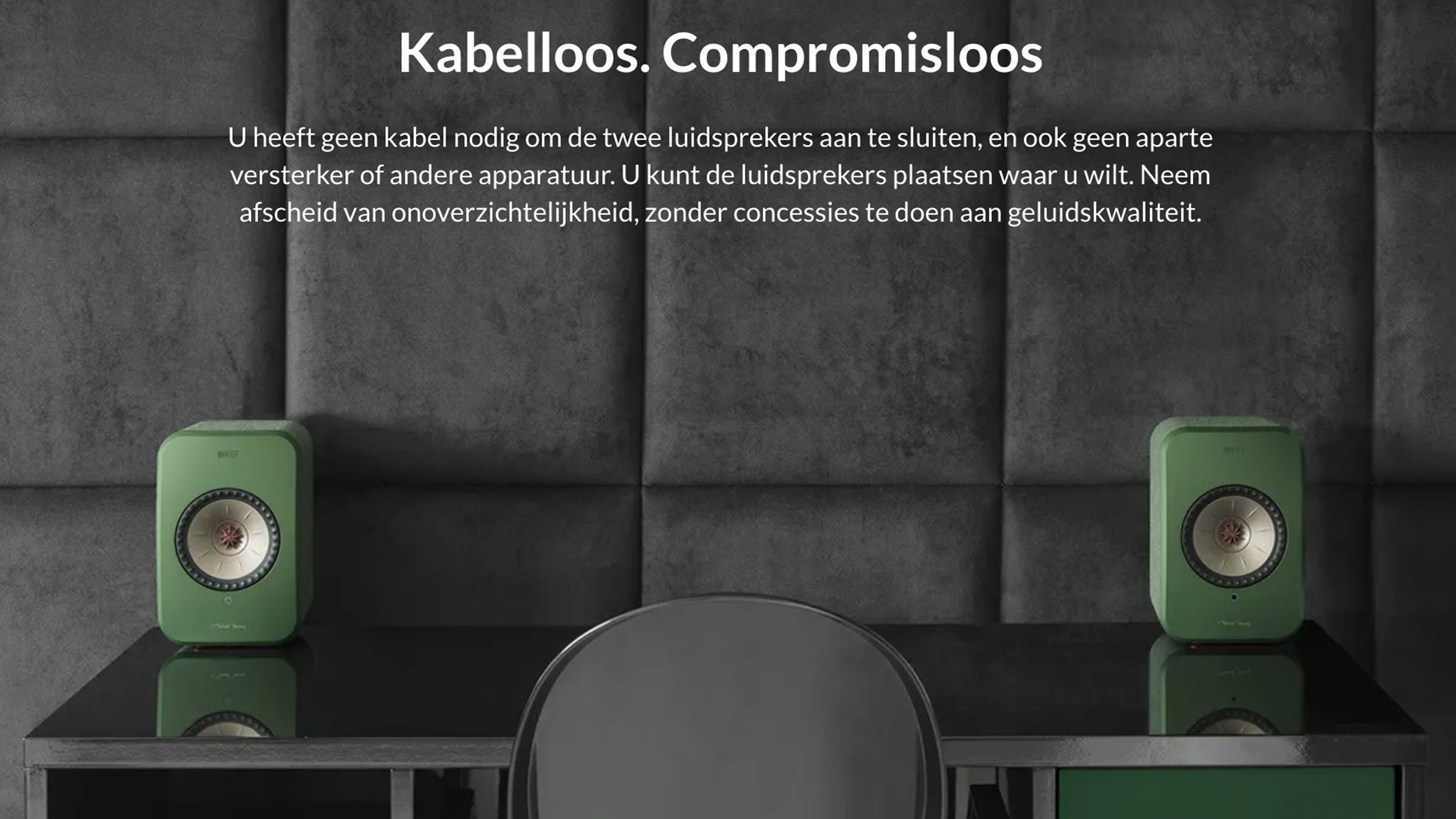 Colors and fabrics
There is a matching LSX for every style. The system is supplied in five different colors, and is covered with an industrial fabric from the modern Danish textile designer Kvadrat. This fabric feels great and looks beautiful. The white variant is made of high-gloss white.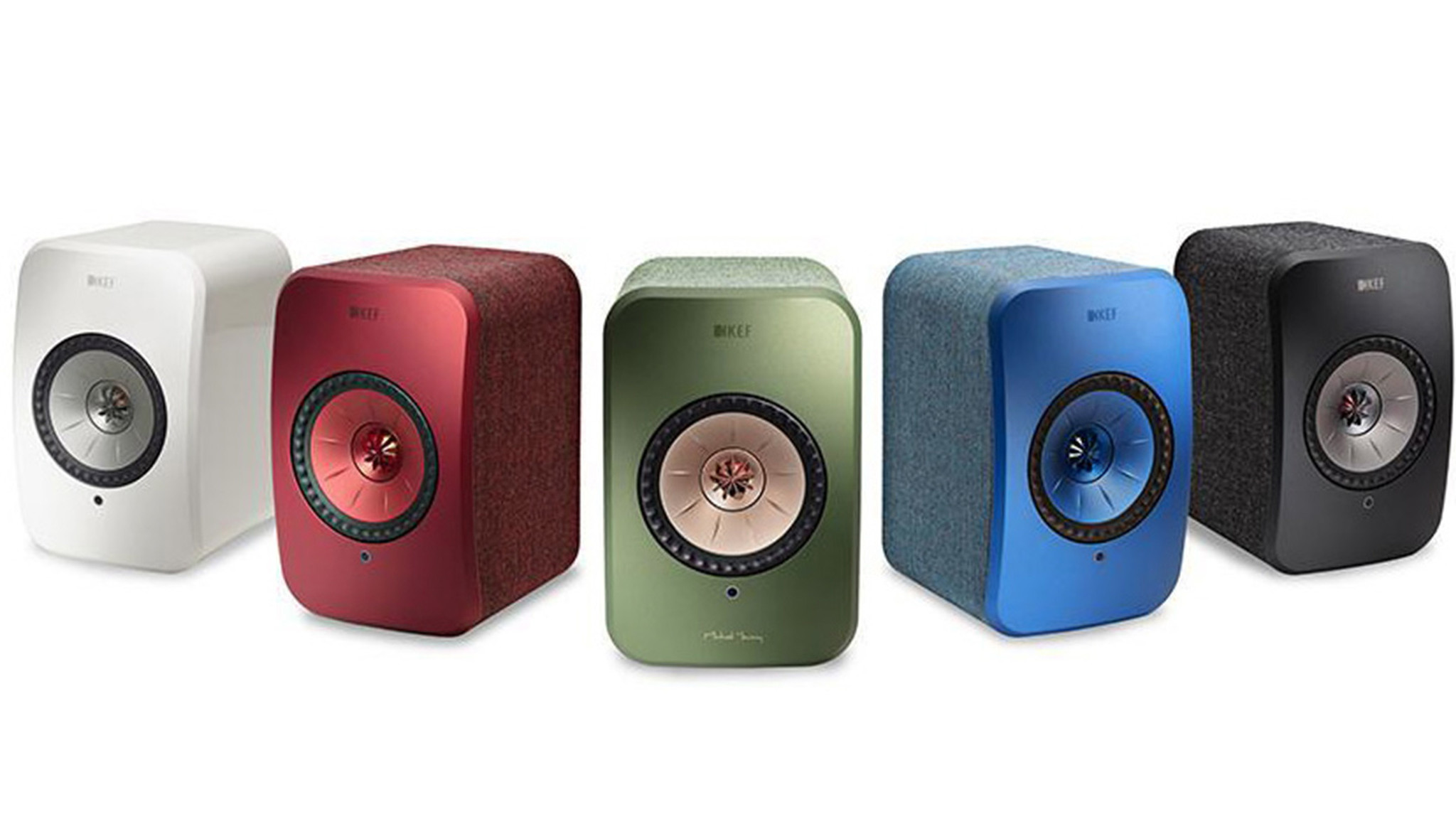 Combine and save
Combine your KEF LSX system below with one of the brackets or stands. This way you immediately have a complete solution and you save immediately on your purchase!
In the box: